We didn't care about departing or arriving; what we wanted most was to drive — that in-between state of being where everything else quiets down and our thoughts are no longer burdened with reason. Meanwhile, we continued leaving behind more cities and landscapes for new ones to come and new ones to be abandoned again. We watched every beginning and middle and end with our conscience soft and our minds nowhere else except elsewhere. There was value in everything, quiet and anonymous and mundane, and forgotten meanings somehow resurfaced here and there, patiently. And there was no reason to speak, as both of us sought relief in our silences, in all this sweet timeless isolation that gestured outside the familiar affair of loneliness. Perhaps it's just a matter of time, mostly, that we lived so intensely, somehow unaware of history. And after a while, our bodies leisurely turned orange from the sky bidding us farewell. For a moment, it made us think about how we're always leaving, and how even the sky becomes what it needs to become. And for a while after that, we wanted to keep on driving forever and say goodbye to all the beautiful things that right then continued to mean nothing and everything.

Blue Silk Top by Kaelen, Plaid Cream Wool Dress by Ganni, Gold Metal Necklaces and Ring by 203 Jewelry
Red Silk Top by Lacausa, Black and White Crepe Pants by Kaelen, Vintage Silk Scarf by Christian Dior, Gold Metal Necklaces by 203 Jewelry
Maroon Cotton Top by A.P.C., Black Metallic Knit Scarf by Rosetta Getty, Blue Denim Jeans by Creatures of Comfort, Gold Metal Necklaces and Ring by 203 Jewelry, Tan Leather Boots by Tibi
Cream Knit Top by Ganni, Burgundy Corduroy Skirt by A.P.C., Tan Leather Shoes by Martiniano, Gold Metal Necklaces and Ring by 203 Jewelry
Red Print Crepe Jacket by Creatures of Comfort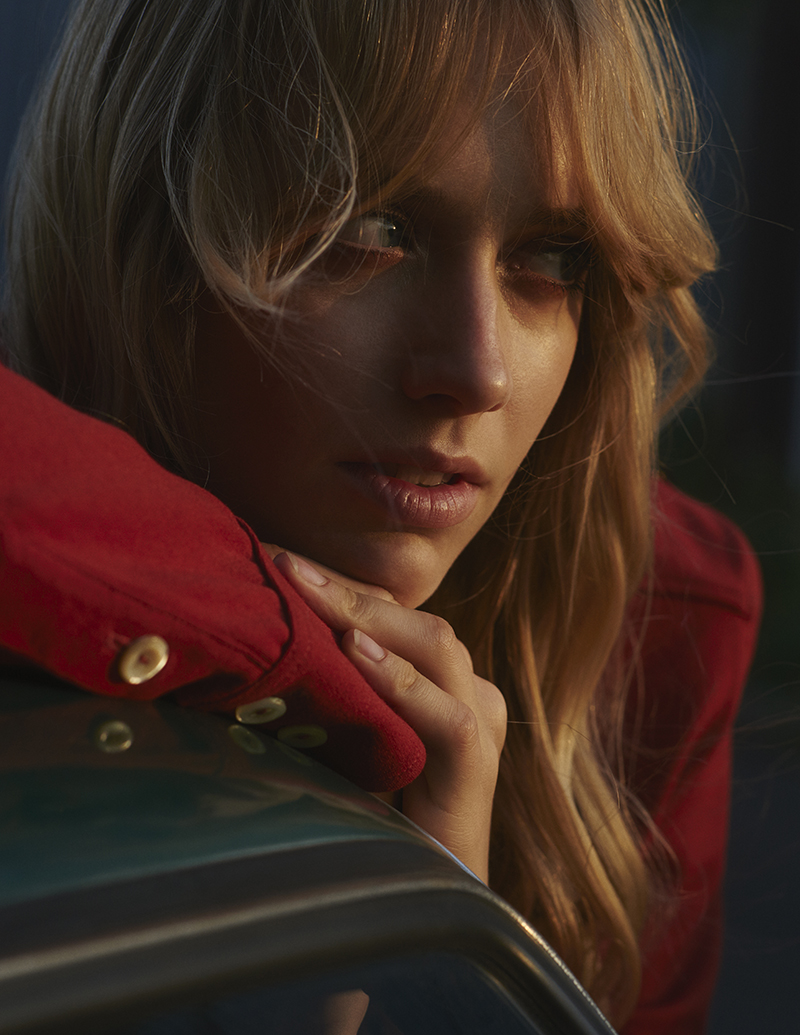 Maroon Cotton Top by A.P.C.
Blue Silk Top by Kaelen, Plaid Cream Wool Dress by Ganni

Roads | MONROWE Magazine – Team Credits:
Photography / Christopher Collie (@christophcollie)
Story / Lara Konrad (@l.a.r.a.4.e.v.e.r)
Featuring / Emma Surmon, Elite NYC
Style / Bettina Bati (@bettina_bati)
Hair / Tsuyoshi Harada (tsuyoshiharada)
Makeup /Sophie Haig (@sophiehaig)
Fashion Asst / Akari Saito (@ak1__6)