There's not much left here but empty screens and dreams where we press against the scent of sex. Fishnets and silhouettes and lovers that make you not want anything at all. I put my winter coat on preparing for a black summer. Wicked, stoned, and dethroned, it flutters, this feeling of silliness my numbing hands filled with wind. I've been writing to stay sane; they must not have picked up on the things written in "reflections." And I remain a small grain of sand blowing away. We turn back another glance, doom romance — hit the highway — a pastel sundown blurred van American gothic.
Comme des Garcons Homme Plus Tank top. Comme des Garcons Tartan dress. 
Childs boots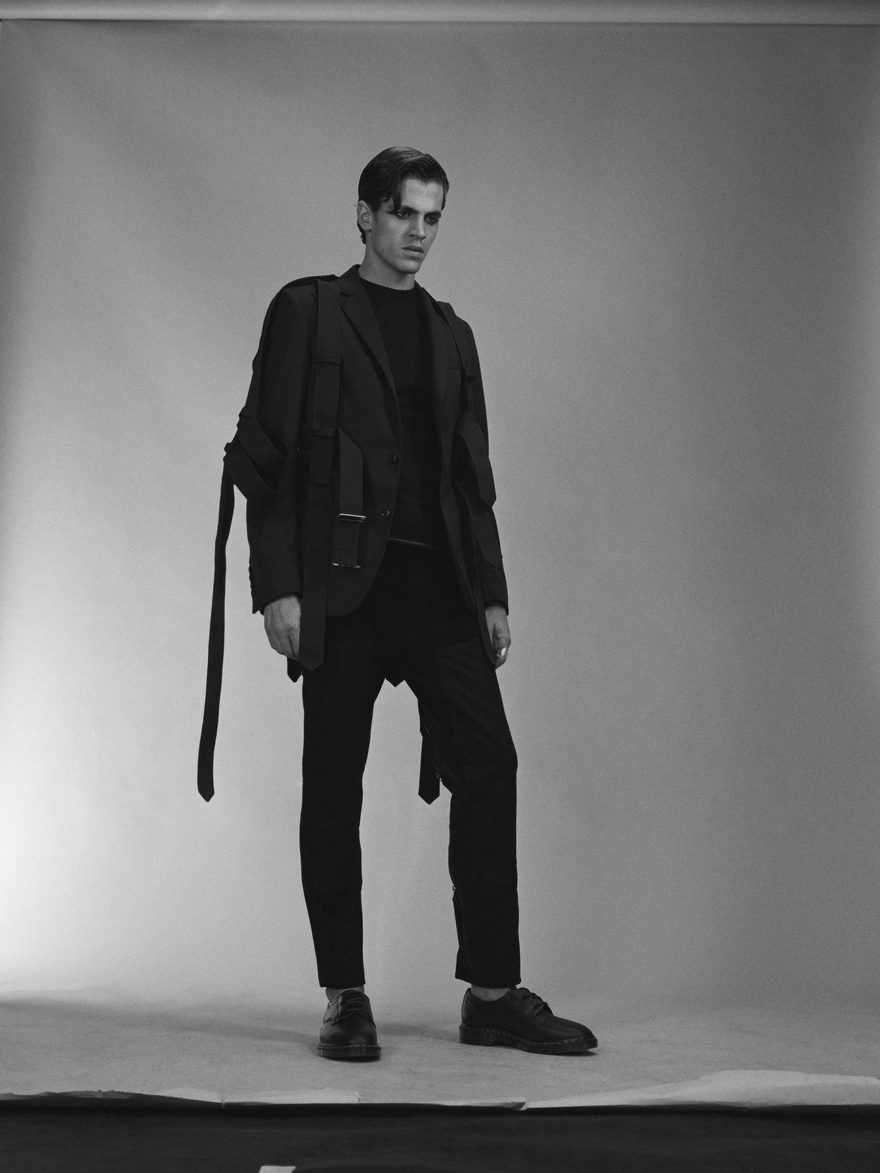 Walter Van Beirendonck Blazer, Childs t-shirt and pants, Dr. Martens Shoes.
Carolina Sarria Dress and choker, Leg Avenue fishnets, 
Dr. Martens boots
Childs jacket,
 Marni Shirt, Comme des Garcon Homme Plus shorts, Dr Martens bootsOn her:
Balenciaga top
, Carolina Sarria pants and choker Dr Marten
Team Credits
Photographer / Guillaume Roemaet
Stylist / Jen Moore
Hair / Erol Karadag for Sassoon Make Up: Sofi Chernyak
Models / Jessica Le Bleis @Next Models, Charlotte Coquelin @IMG, Felix Cadieu @IMG,
Axel Swan @ Fusion