Maison Chloe launches with the book and temporary exhibition,  
Femininities-Guy Bourdin.
Maison Chloe is a five-floor building adjacent to Chloe's Parisian headquarters. Envisioned as a cultural space by the acclaimed exhibition-maker Judith Clark and located at 28 Rue de la Baume, it was created to commemorate the brand's 65-year history. The center launched earlier this month with a book and temporary exhibition:  Femininities-Guy Bourdin. 
Bourdin photographed Chloe more than any other ready-to-wear brand when he worked for Vogue. The book brings together the campaigns and editorials he shot in these golden years — particularly those created in the 1970s when he had complete creative freedom — rare material that magnificently pairs the brand with the artist. Erotic, dark, dreamlike, intimate, always feminine and sometimes disturbing, Bourdin liked his work to be temporary like magazines, so he often refused exhibitions and proposals for books. He once even turned down a substantial financial award from the French government.
Bourdin's beginnings in the art form were humble. During his military service in 1948, Bourdin worked as an aerial photographer in Dakar and this was when his interest in photography started; up until then he had focused on painting, drawing, and writing. Upon his return to Paris, he sold camera lenses in a department store to make enough money to take pictures of his own.
Bourdin admired the surrealists. He met Man Ray in Paris and saw in him, a collaborator — perhaps, even a creative mentor. In fact, Ray wrote the foreword to the catalog for a small exhibition of his photographs in 1952.  Bourdin became one of the first photographers to apply surrealism in its purest form to his work and then transfer it to fashion photography. His images glamorized morbid desires and tragic situations; countless pictures we see in magazines and advertising today are inspired by his work.  Within the pages of  Vogue, he and Helmut Newton would constantly push the boundaries, in their very different styles.   Death-like women, anonymous body parts, a dark fairy-tale ambiance, and always that nagging mystery. In the documentary, Dreamgirls: the photographs of Guy Bourdin, Philippe Garner, a senior director at Sotheby's and a respected expert on photography said "part of the success of a Bourdin picture is that it remains unresolved. You look at it and you find clues.  You look at it again and you find more clues."

Something worth underlining is how Bourdin managed to create impossible compositions in a pre-digital age. He was most-definitely a perfectionist.  (On one shoot, he wanted the color of the sea to be a more intense blue. His assistants tried throwing buckets of dye into the water, but the waves made it impossible.) Many of his images have the feel of premonitions — enigmatic and obscure circumstances, which seemed to surround Guy Bourdin and the women he shared his life with.  
Born in Paris in 1928, he was abandoned as an infant by his mother, who became a recurrent female fetish in his work. He hardly knew her. According to his half-brother, he only met her once and never forgave her.  Women resembling his red-haired, pale-skinned mother and the moments when, as a child, he was shut in a phone-booth to talk to her, are portrayed in several of his photos — as is the death of his wife, Solange, who died of an overdose after he moved in with his new lover. (Some said it was a heart attack.)  In Philippe Garner's words, "the magazine page was almost like his confessional".
©The Guy Bourdin Estate, 2017 / Courtesy Art + Commerce
Guy Bourdin, Paris Vogue 1975,
Chloé
autumn-winter 1975 collection
©The Guy Bourdin Estate, 2017 / Courtesy Art + Commerce
Guy Bourdin, Paris Vogue 1971, 
Chloé
autumn-winter 1971 collection
©The Guy Bourdin Estate, 2017 / Courtesy Art + Commerce
Guy Bourdin, Paris Vogue 1973, 
Chloé
spring-summer 1973 collection
©The Guy Bourdin Estate, 2017 /Courtesy Art + Commerce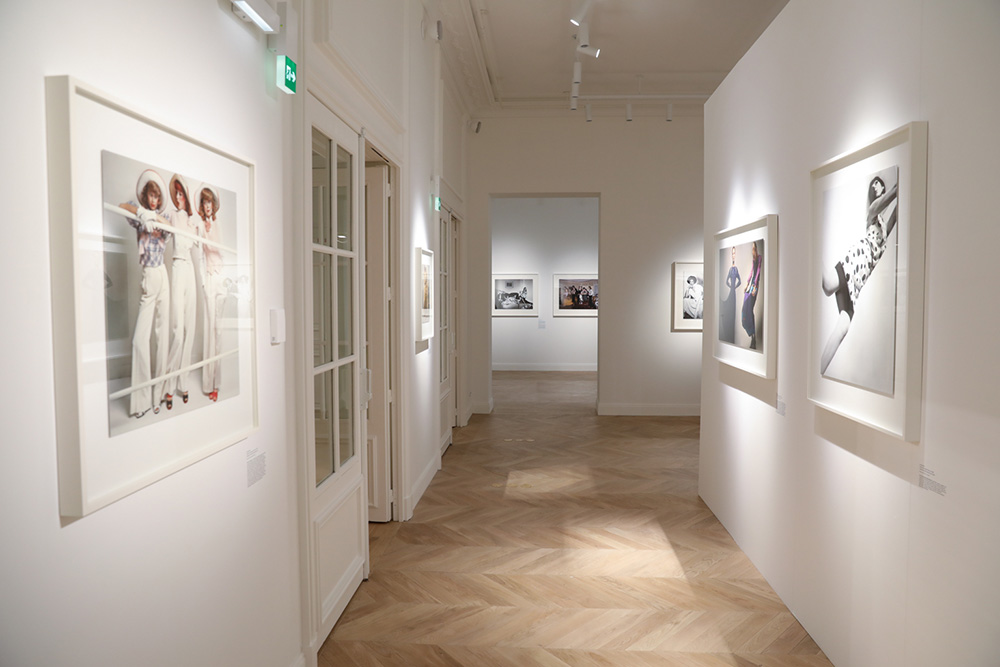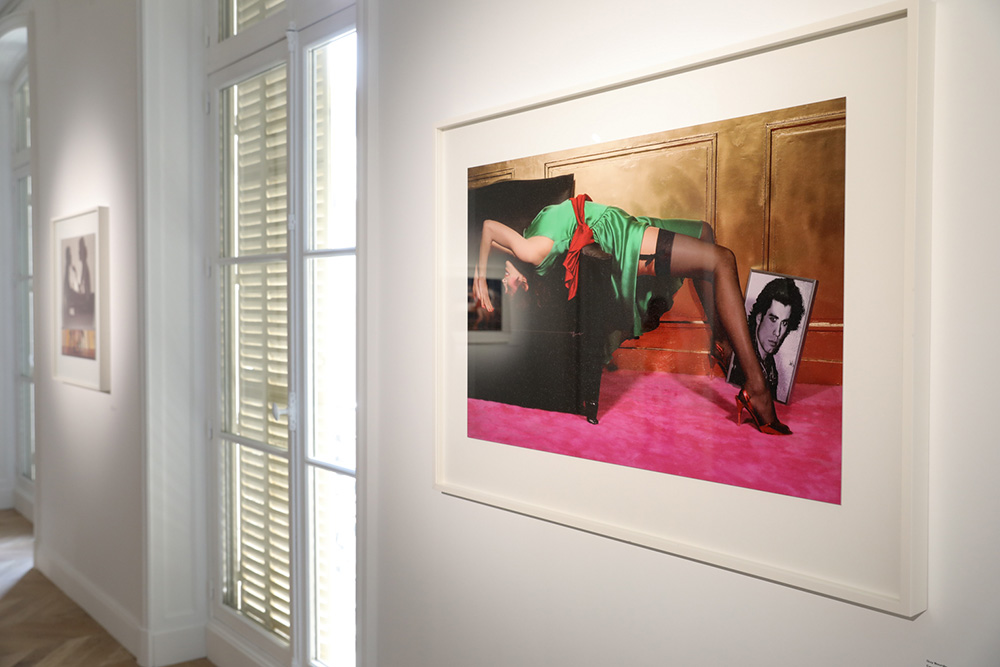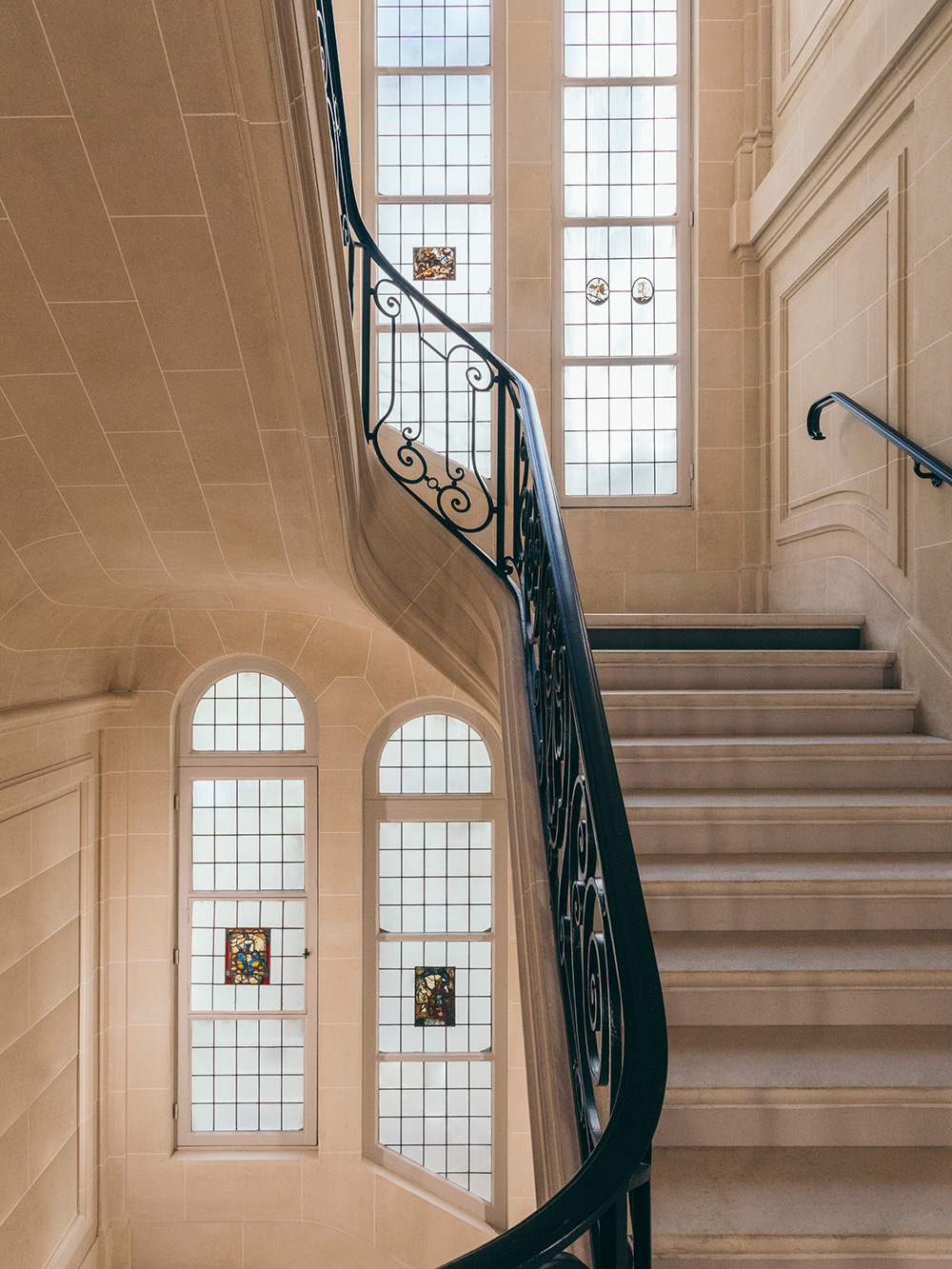 ©The Guy Bourdin Estate, 2017 /Courtesy Art + Commerce
www.chloe.com/us
www.artandcommerce.com