Where's home?
Originally I'm from the DC area. NYC is my base at the moment, though. 
What's your favorite word in any language and what does it mean?
My favorite word is fuck. It's American (I guess?). Its meaning depends on where in a sentence it's placed.

What's the most elaborate lie you've ever told and gotten away with?
I'm not sure, honestly. Maybe helping my bff sneak out and go to gogos/ parties. Her mom totally never found out. 
Write down the recipe for your favorite meal.
If I told you I'd have to kill you. Just kidding. But if I told you, my mom wouldn't be happy. It's top-secret family business.
What fictional character do you most identify with?
I really feel like Daria Morgendorffer mixed with Morticia Addams. That's sooo me.
 Golden earrings by Alexander Wang
Describe yourself in three famous paintings
Impression, soleil levant -Monet
The Kiss – Gustav Klimt
The Death of Cleopatra – Edmonia Lewis (it's a statue but still) 
What sound or noise do you love?
I love the sound of water crashing on the shore. It's the most relaxing thing in the world.

Empty out your pockets. What are the contents?
Glossier Priming Moisturizer,
Acne wallet with my name hand stitched from friend,
Orbit Peppermint Gum,
Silver Hoop earrings
Givenchy Mascara,
Glossier Cherry Balm,
Nyx Nude Matte lipstick
Milk Bronzer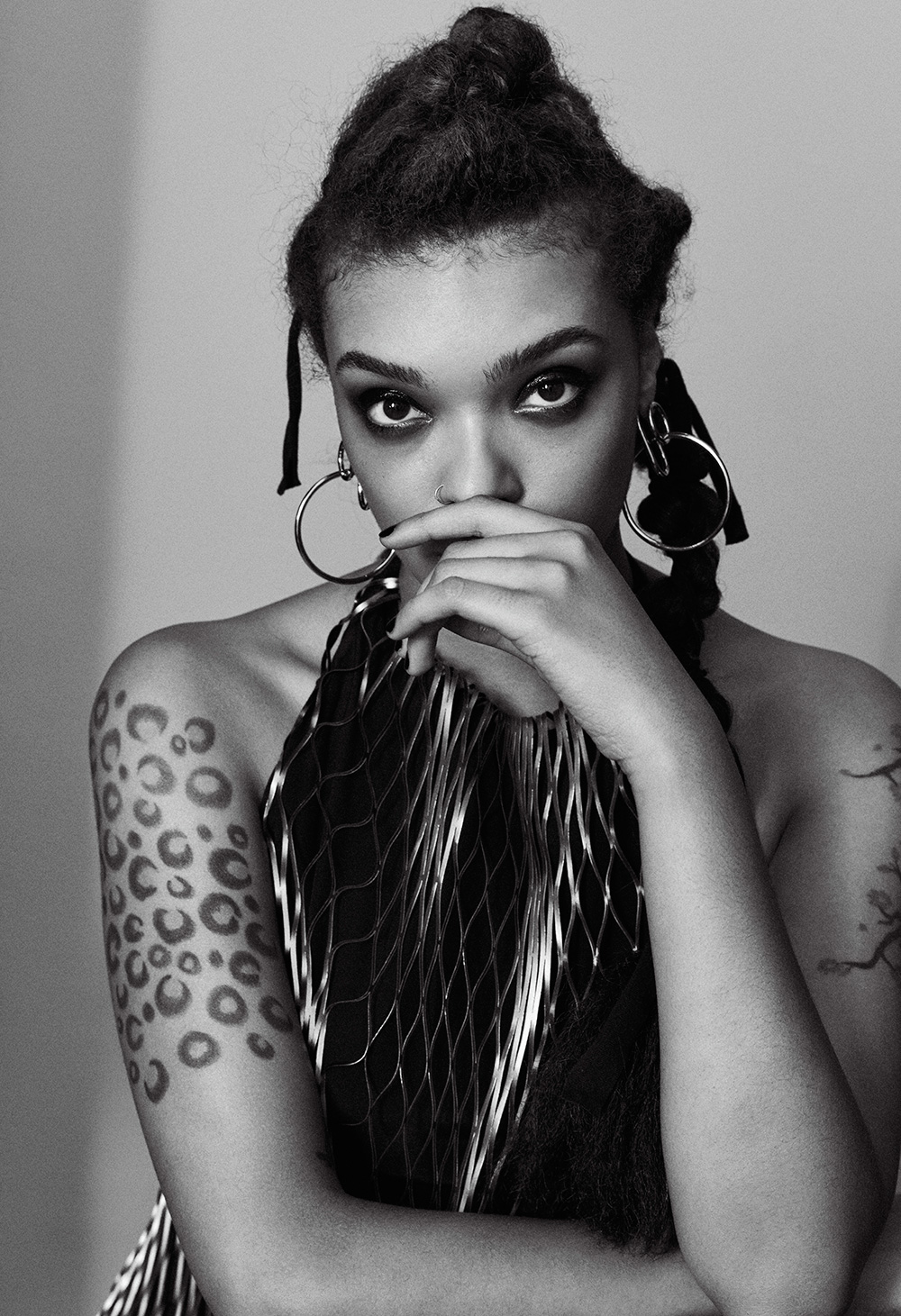 Where would you most like to live?
I want to live in the penthouse apartment of a very beautiful building in the UES in Manhattan or a
Brownstone in Bed-Stuy or a lovely intimate flat in London somewhere in West probably.
Must have floor to ceiling windows & claw foot tub.
Needs to have a lots of interior design from one of my favorite design eras.
What is your present state of mind?
I'm currently in a state of transition, I suppose, but when am I not?