I woke up like any other day to a life that seemed abnormal,
like a whole universe had become misplaced inside of me and
I belonged to no one and everyone.
I remembered you like a dream,
the way you played guitar,
the way you laughed,
the way you ran across the streets holding me like a rag-doll,
the way you tried to make sense of this confusion
the sense of romantic doom,
the sense of losing all our senses only to return in broken fractions.
Each year seems like some violent turbulence.
I am a machine gun in a forest nowhere.
I fire and no damage is done.
What is romance after all?
All we do is long for deeper penetration.
I just want to be in that place, some Babylon working from lust until dawn.
I imagine myself in the forest dressed in sheer red, my mouth pressed to the wet flowers trying to
extract something,
I think a kiss you've left behind.
I think I've gone mad,
I think I've been touched by Lucifer, devoured.
I twist and turn trying to get the fire out.
I reach for it, and it is too deep.
I can't control its lithe sedation.
What does one do?
Find the devil in the night without a face to taste?
And then my ribs begin to hurt, like that terrible dream.
The world was ending, everyone was losing their senses; they became numb.
We were all undead, living warm corpses with cold natures.
I said "Nature is violent, but so is human nature.'' The wind
started to sing like it was filled with razors and the hum of the insects.
I could feel my body busy with the sensation of you
I looked into the mirror and saw the devil.
I miss you but this is all I can do.
– Vanessa Matic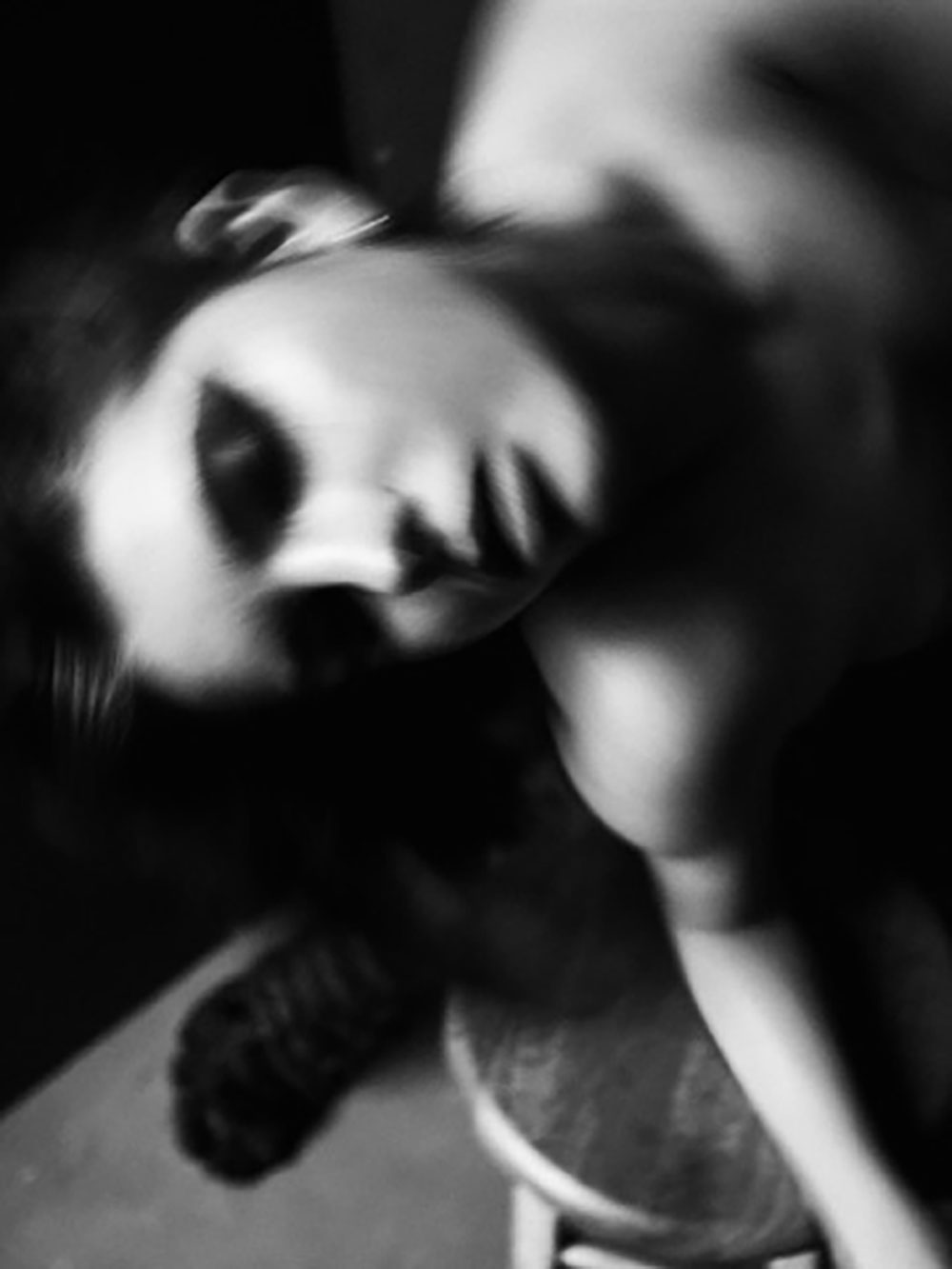 Pink Lilirose Dress By Livne
Find the Devil | TEAM CREDITS
Photographer: Matallana @Kate Ryan
Styling: Melissa Infante
Hair: Kyle Malone @Artists and Company
Make up: Deanna Hagan @Bridge Artists
Model: Shaughnessy Brown @New York Models