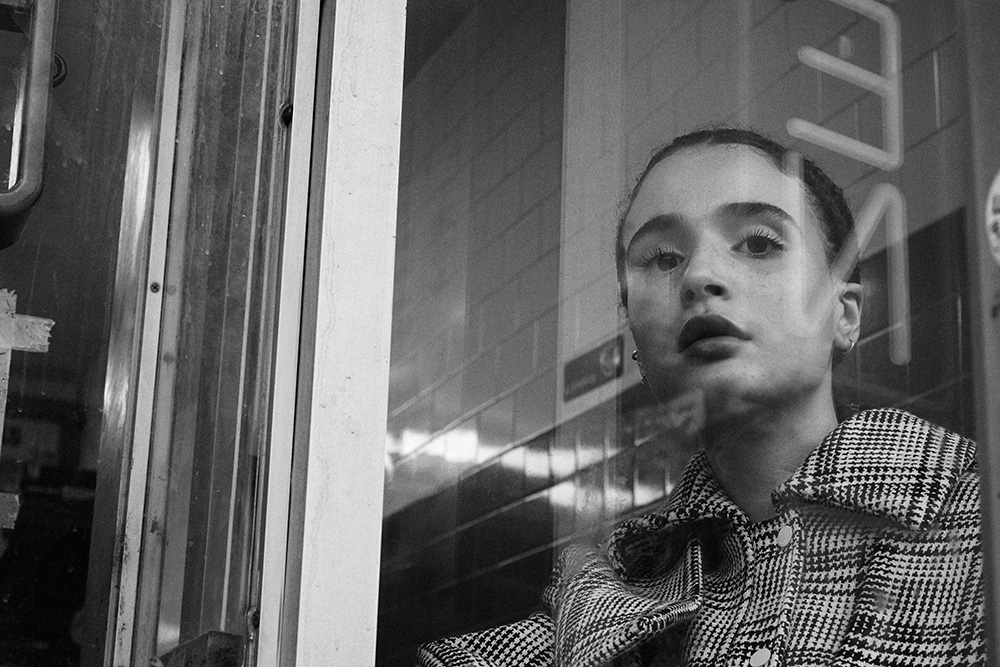 Where's home?
Home is East Harlem, aka el barrio. Lived here for about 4 years, I love it so much.
Your favorite qualities in a man? Your favorite qualities in a woman?
To be completely honest, I don't define gender by man and woman. I just can recognize masculine and feminine. Both are needed and balance each other.
Write down the recipe for your favorite meal.
I'm quite simple with food, I'll eat anything haha! My favorite right now is rosemary fries, so easy and effortless to make.
What sound or noise do you love?
My fav noise/sound is when I'm DJing, usually for a larger audience. If I drop a song that everyone loves or something that's perfect for the moment, everyone's starts yelling. I've been in those shoes so many times, When the dj plays the right track at the right moment at the right place at the right time. I live for that moment.
Describe yourself in three famous paintings.
"Starry nights" by van Gough
"Hollywood Africans" by Basquiat
"The Love-embrace of the universe" by Frida Kahlo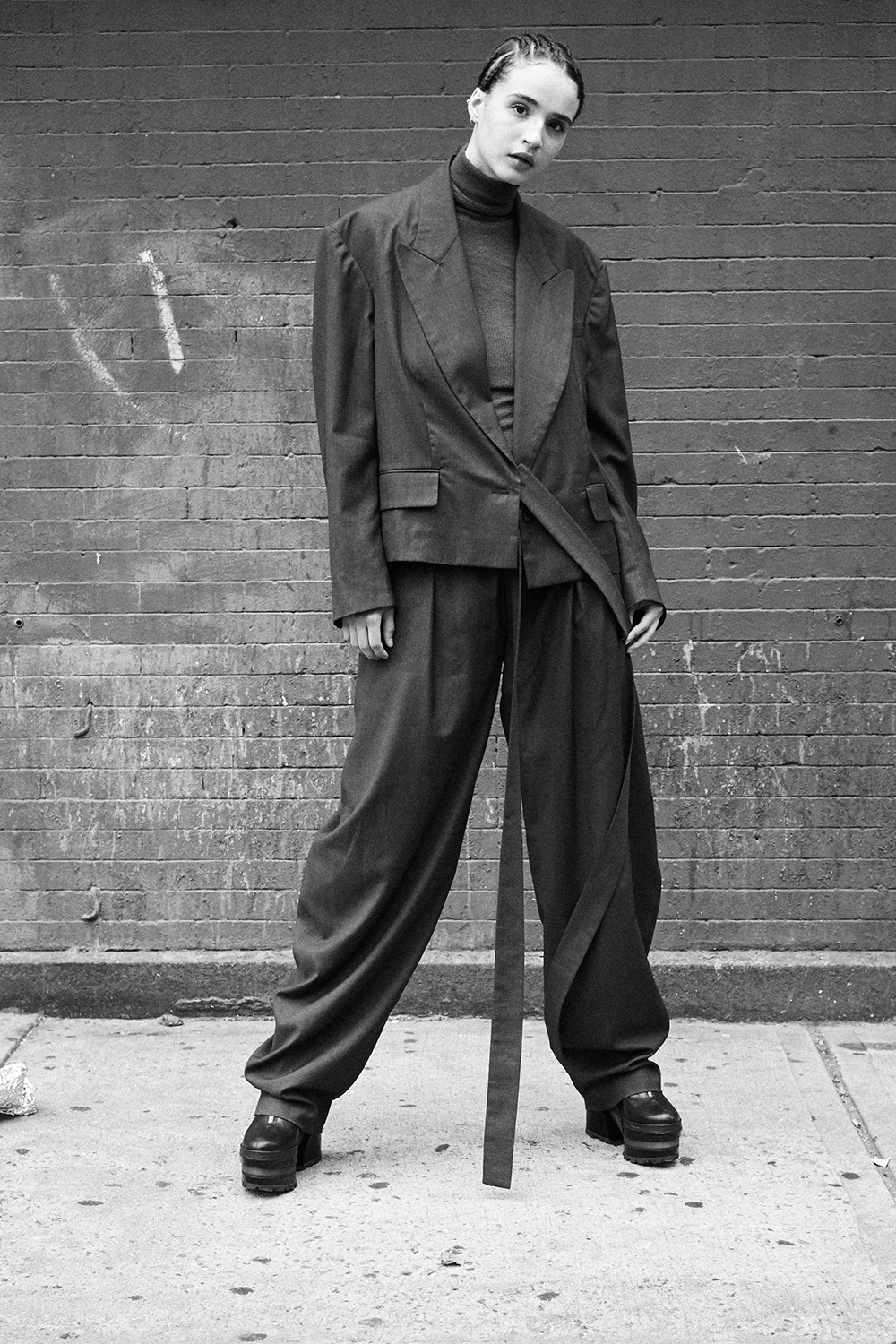 Grey Wool over sized suit by Isabel Marant, Cashmere turtle neck by Max Mara, Black Platform boots by Sacai
Striped long tunic dress and pant by Celine
Empty out your pockets or purse. What are the contents?
There's clear coconut lip gloss, loose change and a lighter in my pockets.
Where would you most like to live?
I would love to travel, as most say, I like the idea of being super comfortable moving around, it defiantly gives perspective on our materialistic ways.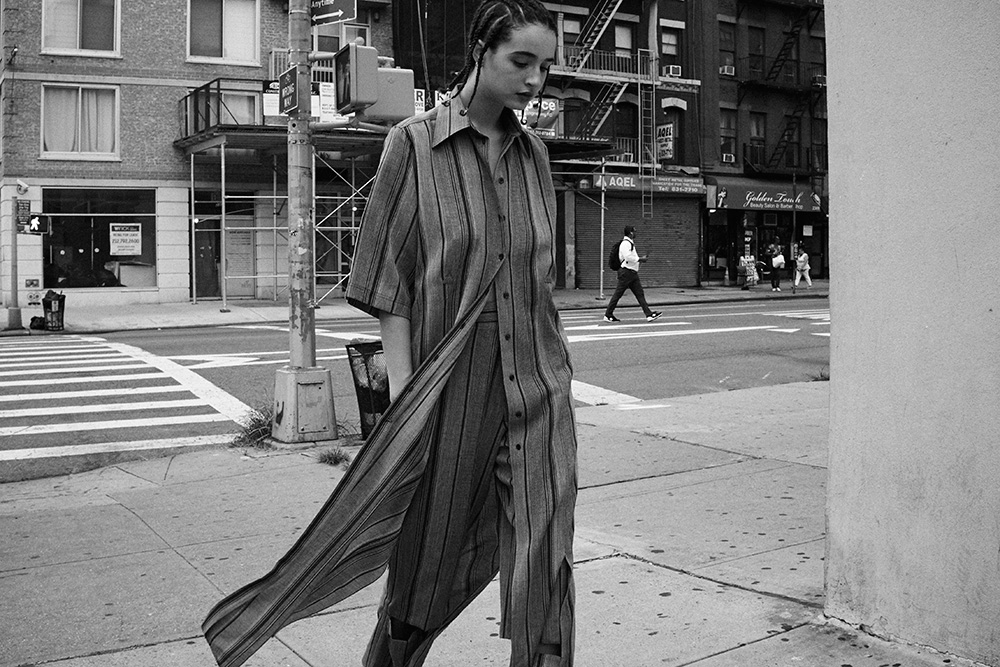 Striped long tunic dress and pant by Celine
What is your present state of mind?
My present state of mind is happiness and relief, I spent the whole day cleaning and organizing so I feel super clear headed and free. It's the best feeling to have your space clean.
What fictional character do you most identify with?
One of my fav movies is Leon the professional, I relate to the little girl a lot and her extreme independence at such a young age. I was very similar, although her character experiences a lot of tragedy which is not true to me. She is curious but also street smart, strong yet vulnerable.
Striped long tunic dress and pant by Celine
Marley Parker, Casting Room no.17 | Team credits
Photography: Ricardo Fernandes
Style: Christian Stroble
Beauty: Angie Parker
Featuring: Marley Parker @MUSE