Where's home?
Sabac, Serbia
What's the most elaborate lie you've ever told and gotten away with?
I met a really cool girl in Paris last year. She really wanted to see me again and booked a ticket to Serbia for 3 days as a surprise. I thought maybe she was a bit crazy and I told her I had a job in Spain. I didn't leave my house until I knew she left! A little bad boy, I know!
What's your favourite word in any language and what does it mean?
The way Parisians say my name. Dal-beurre.
Write down the recipe for your favourite meal.
I don't really know how to cook. But I can make a good sandwich. French bread, mayo, lettuce and hot sauce. I know it sounds gross but it's good.
What fictional character do you most identify with?
Harry Potter. I'm very curious and always in trouble.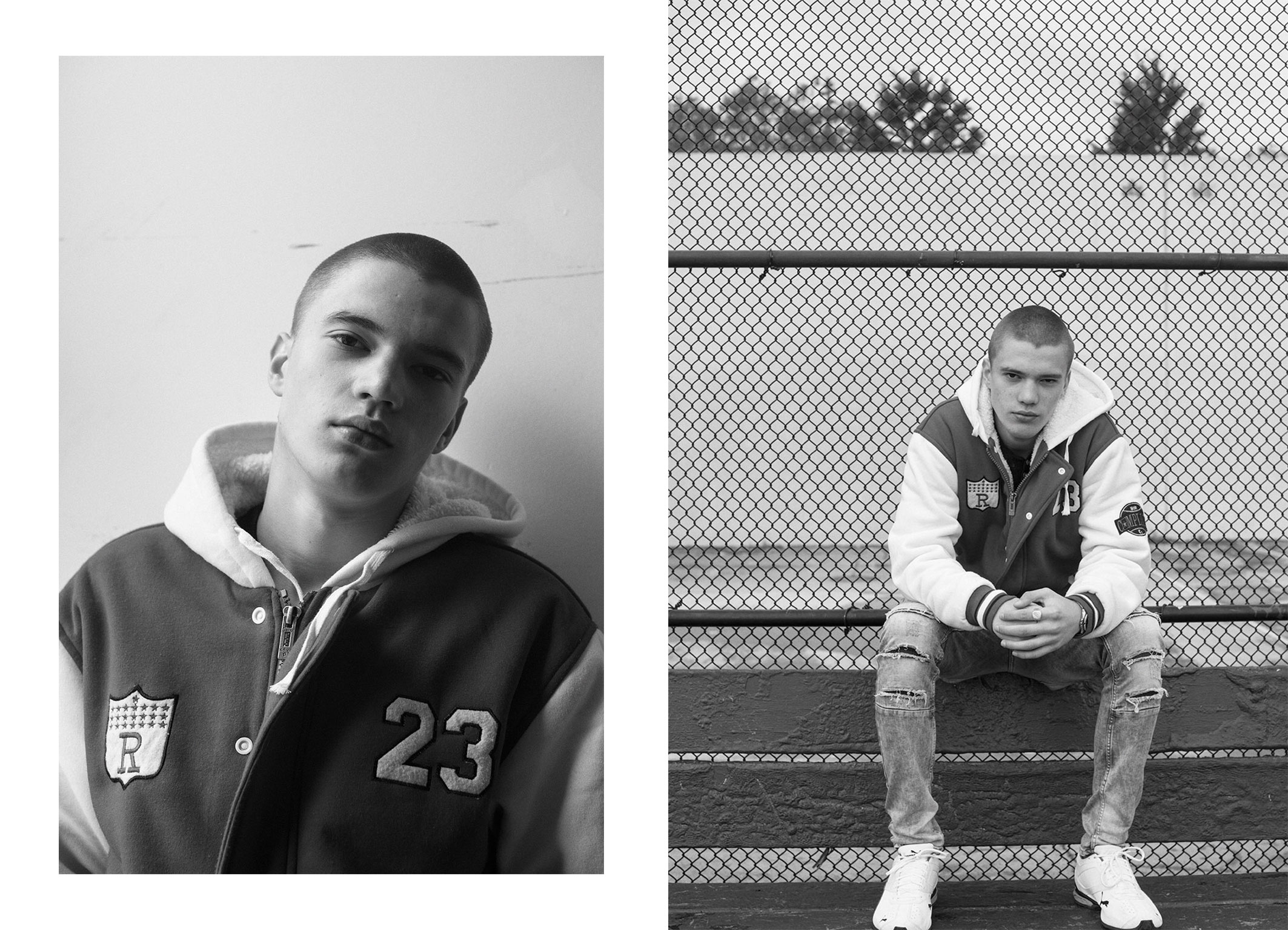 Describe yourself in three famous paintings.
To be honest I don't really know anything about paintings and art yet but I really love the work of Vuk Vidor. I am looking
forward to visiting more museums as I travel and learn more about art on
every future trip….
What sound or noise do you love?
I love the sound of rain and I like the noises I hear in New York (even though I don't know what they are half the time).
Empty out your pockets or purse. What are the contents?
My passport, metro tickets, phone, cigarettes, chapstick and some money.
Where would you most like to live?
Paris has always been my answer until I saw New York.
What is your present state of mind.
I feel really good and focused right now.
Dalibor Urosevic, Casting room no.27 | Team credits
Photography: Victoria Stevens
Featuring: Dalibor Urosevic w/ Soul Artist Management