Crawling into the black limo. The palm trees scattered
all along the high-way tossing their long leaves in the air.
They are like golden vultures towering around the city, all around it.
To live and die in LA. A psychological damage,
paraphiliac paradise dusted in a romantic gesture.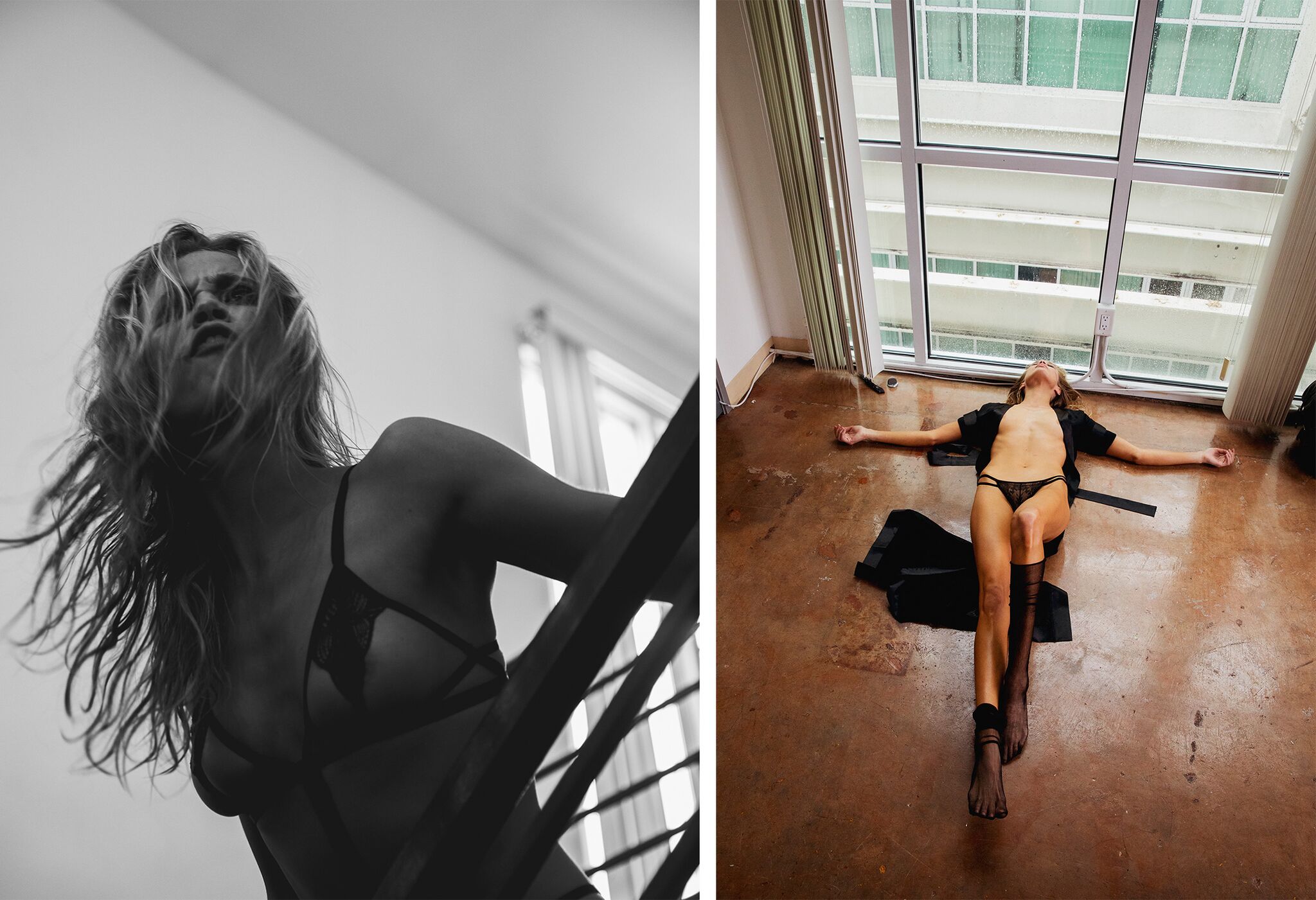 When I think of blue, I think of an old Cadillac car,
blue sky, blue water.
When I think of fire, I imagine a child walking through a forest of flames inside a protective shell.
I think of black and white, eyes like computer screens,
flowers bright pastel like sunrises being devoured by green pastures or skyscrapers,
the infinite abstraction of logos, lips, hands, bodies, mirrors.
Dress: Elisabetta Franchi
Boxes, ornate, paint, photography.
Beverages, their colors, textures.
The feeling of red, the feeling of blue,
the feeling of neon,
books, paper, dvds, tables, vases, aloof trees, false eyelashes, anime.
Liquid. Sex. Innocence.
Animals embracing.
The hunter being hunted.
Heatwaves, sunsets, sunrises, danger, signs,
Vegas, Texas, Colorado, California, New York.
Far away, far. Architecture, stars, freckles.
Folklore's and horse rides in midnight sun.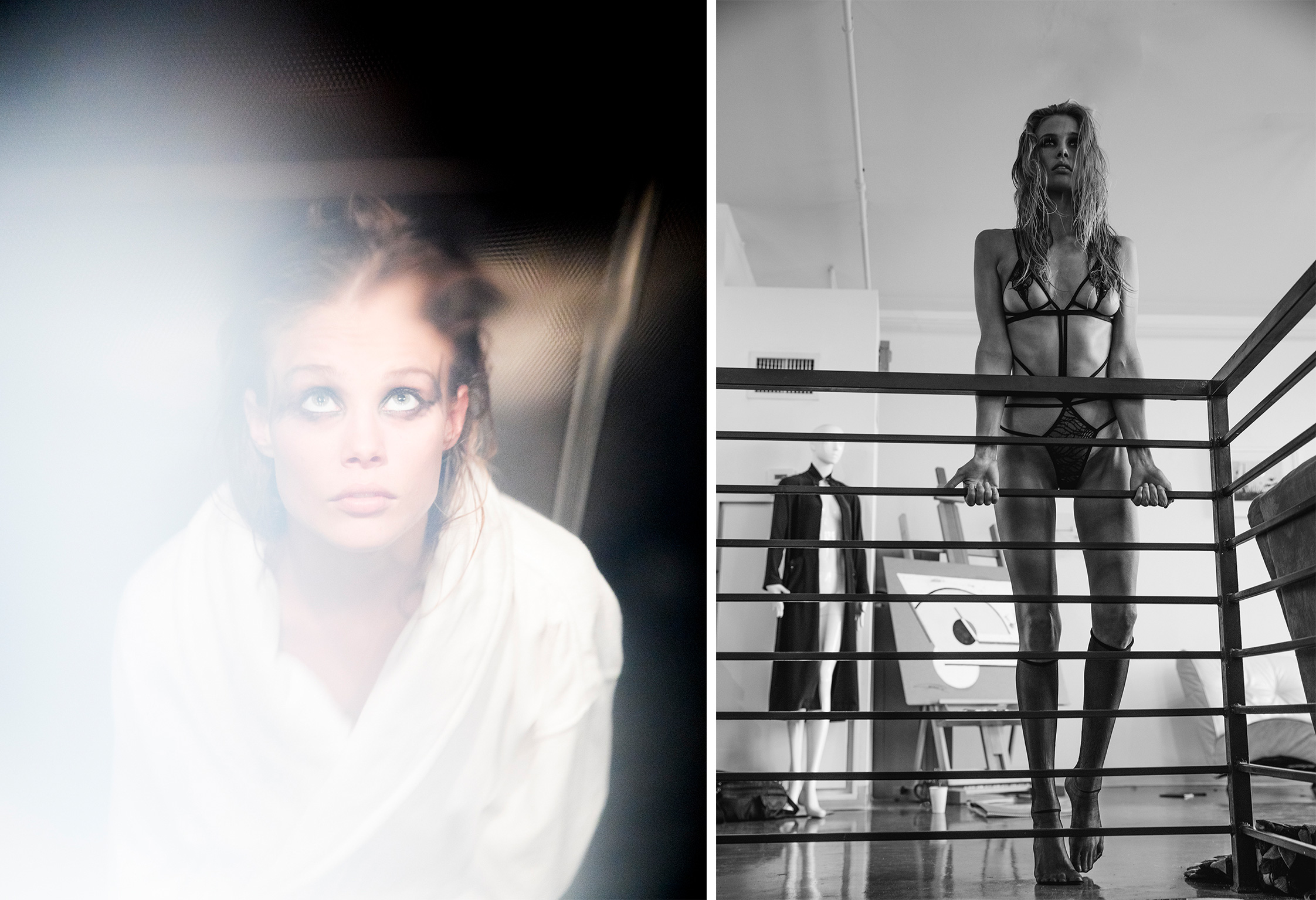 Some people rename themselves the name of a blue felt pen.
Some people are hope, they heal, wise as streets, time, stillness.
Some are destroyers.
Multitudes of kindness and evils.
Heaven on a white plate, resembling food, hell in the street…
a quiet homeless woman asking for honey
the gesture makes you cry.
Pain you've felt for coldness and cruelness.
Physical strength, birth, blood, fighting.
Toothless handsome strangeness.
Wall Street empty pin drops heard against futuristic hell.
Dogs barking. County serene, sunflowers, ears.
Tablecloth. Picnic baskets and cakes. Lavenderia and fog;
Los Angeles in spring
a cold night. Tattoos, cat on lap.
Riots everywhere.
Darkness in the skin so fair.
EUPHORIA part 1 | Team credits
Photographer: Michael Donovan
Stylist: Tiffani Chynel
Hair stylist: Ashley Lynn Hall @ Art Department
Makeup: Michal Cohen
Model: Allie Legget @ Vision
Production: Tayor Vranish