Let's talk about FAUSTO as a trigger for you to get together and make the video 
AKS: The Alvears is a band that I've always supported. I was the producer in their previous videos and, in this one, I changed the role: I worked as a director. Daniel is the leader of the band and my best friend. We put this project together with lots of love and help from many people. It was all teamwork and understanding what the song wanted to convey. In my opinion it has something very nostalgic but with bright and hopeful energy.
What made you want to tell this story? 
AKS: I always knew that we wanted to tell the story of a boy who wandered around the city — a little lost — until he found himself in a special atmosphere where he could take part and feel comfortable. When he arrives at the party we wanted him to feel as though there was no more loneliness.
Which aesthetic references inspired you? 
AKS: I think the video has a strong visual imprint. It is very sensory, but it is built through colors and ambiance.  It was very important for me to work on each of the costumes, I wanted everyone to look cute; I am a fan of the 80s and vintage, but there are also some sporty and modern looks. I think we put together a little bit of everything.
What is the purpose of the video? 
AKS:  I think it is a video that balances aesthetics and cinematography while being an independent project. It was a job done by talented friends working together. The goal of the video is to reach people and fly!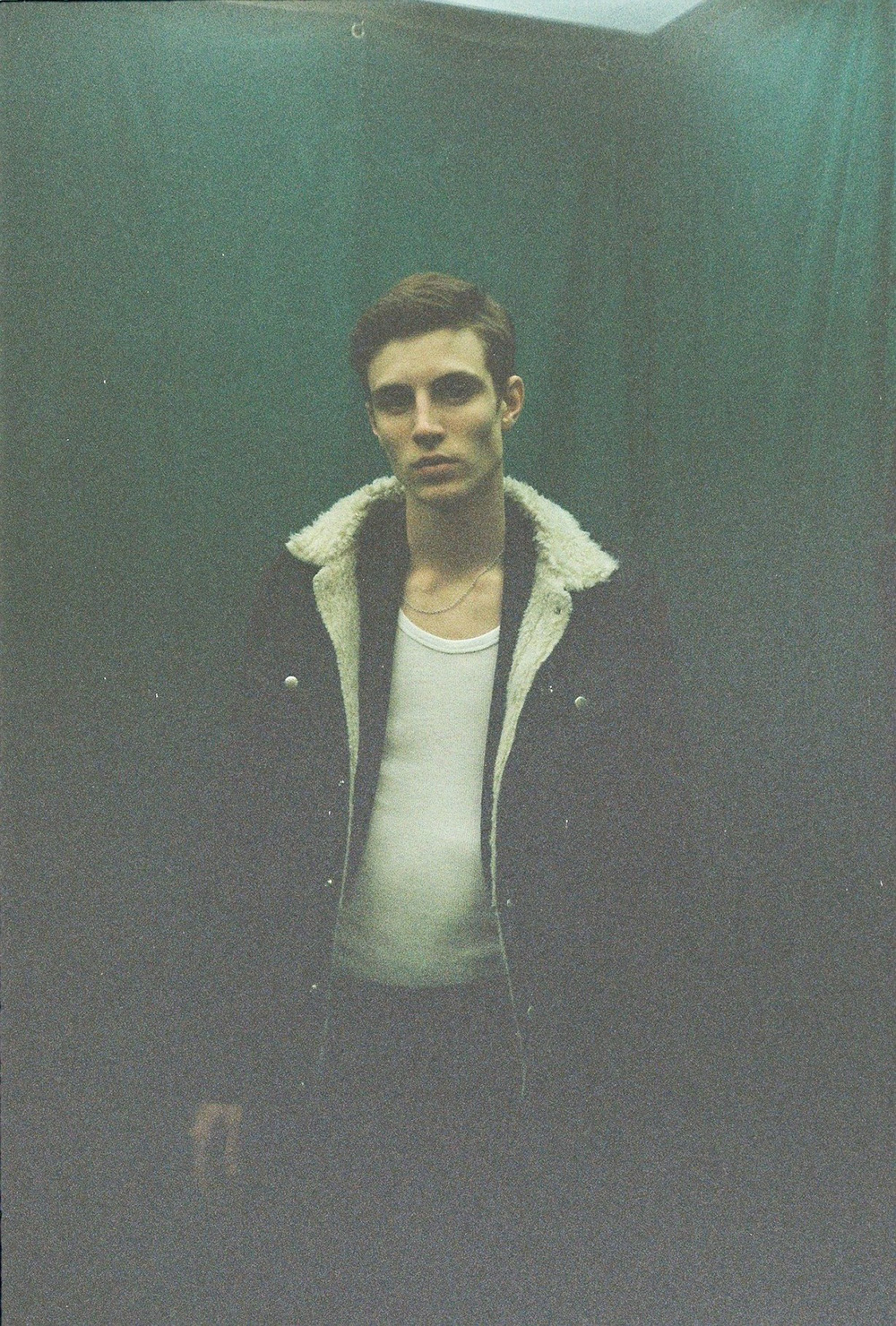 FAUSTO | TEAM CREDITS
Written, Directed and Produced by: Alexan Sarikamichian
Director Of Photography: Pablo Desanzo
Starring: Joaquin Ibarra & Bianca Cameroni
Also Starring: Alan Tafet, Felipe Quiroga , Francisco Villa , Delfina Floria , Tomas Triemstra , Tomas Murua , Sofia Lage , Valentin Juarez , Emma Villalon , Benjamin Arizio , Federico Aldave, Alexander Quiñonez , Magdalena Lucero, Yvonne Stolte, Joaquin Quesada, Camila Laclau, Lautaro Rieth, Manuel Procupet, Ramiro Gil Baez, Guido Quiñonez, Juan Cruz Barberan, Carlos Martoglio, Martina Gonzalez. Supported by Universe Management.
Gaffer: Nicolas Quintela 
Color grade:  Alejandra Lescano
Editor: Paula Alvarez
Art Director: Valentina Miau & Eugenia Fernandez Tarnowski
Associate Producer: Agustín Norverto
Asisstant Producers: Luciana Civelli, Mariano Miele & Silvia Delgado
Stylist: Facundo Bettencourt
Assistant Stylist: Kevin Odermatt
Makeup Artist: Milena Humenczuk
Assistant Makeup: Mariana de Janin
Hair Stylist: Gabo Escobar
Assistant Hair Stylist: Dalma Mojica
Still Photography: Marina Monaco & Katja Stückrath
Poster Design: Luciano Mancuso
Soundtrack: "FAUSTO" by THE ALVEARS
Special Thanks to:
Polis View, Laura Tesoriero, Pink Models Management , Gala Gonzalez Costes, Cristina Gonzalez, 4 Four Elements, Hebra, Moron Madrid, Alfin Varon, Sex & sailors, A.y Not Dead, Vintage Love Boutique. Albanez Costume Lab, Explota El Closet