As I stepped foot into the New York corporate offices of Roberto Cavalli, there was a palpable state of anxiety. Desks were empty as employees whispered in huddled circles, and the only audible noise I could make out came from a conference call taking place in a room at the end of the corridor.
The fashion label has had a turbulent past, and it had been confirmed earlier that week that Creative Director Paul Surridge would be resigning. The announcement had been posted on his Instagram, and rumors chalked it up to the sparse funding and insufficient resources that he'd been dealt from the start of his tenure in 2017.
Staff stared as I was ushered into an office to speak with a representative of the brand. As I sat alone waiting, I saw on the desk across from me a prepared statement: Salvatore Tramuto—CEO of Art Fashion Corporate, subsidiary of Roberto Cavalli SpA— set to resign from his board position due to the unfair treatment of US employees. "For Salvatore, people are the number one asset of any company, and he has been deeply hurt at the handling of his team." According to the company representative I spoke to that day, the board at the private equity firm Clessidra (which had purchased a majority stake in Cavalli in 2015) had decided to bankrupt the company without warning or honoring any contractual agreements. "Salvatore was handed a sinking ship and given the commitment that the company would rebrand itself through the hiring of Paul Surridge and the development of new retail concept stores." Had corporate been given advance notice of Clessidra's plans and Cavalli's dire financial state, agreements could have been made to protect Cavalli employees and devise a plan to wind down operations respectably. Instead, Italian representatives had acted as if nothing was wrong.
In 2015, the same year Clessidra purchased a majority stake, Peter Dundas was appointed creative director. Then in 2016 former Versace head Gian Giacomo Ferris was named chief executive and tasked with taking the brand in a new direction. Ferris had revitalized Versace by making it profitable again, increasing revenue and cutting debt. However, Dundas' departure was announced later that year, coinciding with the closing of the Milan corporate and design offices. These closures forced a restructuring and the transfer of duties to Florence, as well as store closures and job cuts.
Unlike when the private equity firm Blackstone purchased Versace, investing millions of capital into the company and successfully rebranding, Clessidra appears to have stripped Cavalli bare while leaving the US corporate operations in the dark regarding finances. A representative from the company had previously stated that the brand was hoping to find new investors to restore it from the string of losses it had suffered in recent years. It was only a week before my March 29th visit—the day of the closures—that the dire situation would be relayed to a few top corporate officials: there was no deal and US operations of Cavalli were left with less than $200k of funding, an amount that wouldn't even cover the estimated payroll. The company reportedly had also not paid rent on retail locations in roughly three months.
By the end of that fateful afternoon I sat waiting in the Cavalli offices, the fashion brand and retailer would close all US stores and offices, along with the unexpected layoff of all 93 employees. The company would file for Chapter 7 bankruptcy less than a week later and subsequently liquidate its assets to remain afloat.
Despite last-ditch efforts, the luxury group joined US operations in the following days, filing Chapter 11 in Italy on April 9th and seeking creditor protection. A deal has been struck with the courts to provide the fashion house some four months to salvage what's left and to create a restructuring plan. Clessidra remains determined to sell its 90% stake in the company, with fashion entrepreneur Renzo Rosso reportedly considering a potential bid.
Cavalli isn't unique in its retail woes. Within the last year, apparel brands Diesel, Nine West and J. Mendel, amongst others, have filed for bankruptcy. In the past few months, New York alone has witnessed the closing of flagship stores, 5th Avenue being perhaps the most notable. Tommy Hilfiger, Michael Kors, Ralph Lauren, and Calvin Klein all announced store closures following previous rapid expansion. With the evident changes in shopping habits, ranging from e-commerce to social media, expensive flagships have become irrelevant and are unlikely to have a place in the future of retail.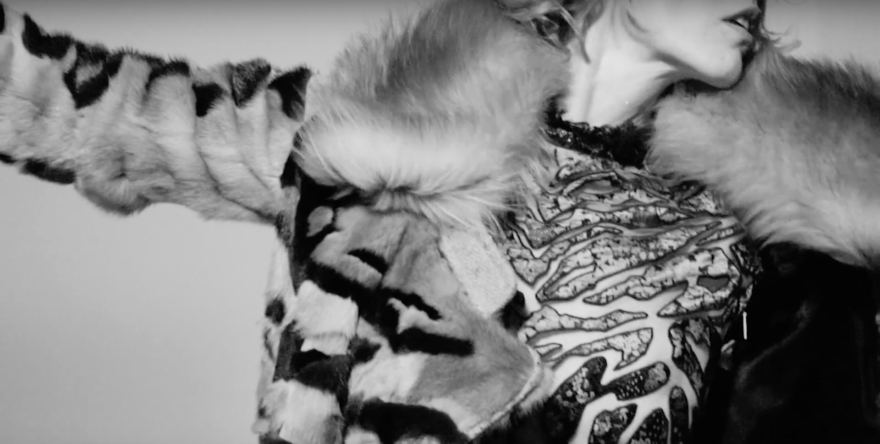 The looming question for fashion brands is whether they are relevant in today's market. As gender roles shift with newer generations, consumers are leaning towards a more inclusive and authentic approach to fashion. In the era of the #MeToo movement, customers are less interested in the "glamazon" look which Cavalli dominated with its decadent animal prints. Much like the wavering support for lingerie giant Victoria's Secret, the idea of women dressing sultry to be objectified by men is losing steam. Brands across the fashion industry now face the challenge of modernizing and adapting to the fast-paced changes of consumer desires if they want to survive.
Words by Shelby Welinder