.The water seems so infinite. Expanding outward from shore to horizon. Stare out into the void to see slivers of light piercing gray. Whisper or scream. Echoes across the silence of the surface.
There are only ghosts here.
Tumult or calm, it makes no difference. Waves crash against rocks that once crawled with life. Infinitesimal to the infinite. Life eating life eating life eating life. We ate so much that we left ourselves nothing. Dying of thirst as we drowned. We only did what we were told.
The sun cuts through clouds of our sins, its warmth unable to penetrate our shroud. A veil of soot and ash, thick and permanent. Even the ghosts struggle to see. In the last days, we tore our clothes off and lay in the sand. Angels awaiting deliverance. The warmth never came.
Ghosts pass each other in the night and offer no salutations. Their clothes stained with the last vestige of modernity. Beauty tattooed with leather and denim. A funeral procession walking past the fatted calf, bloated and dead. Returning to their ruin, they dare not shed their clothes. The dead are so cold.
The cotton fields drank with such greed. Each article of clothing a lake of waste. Perfect skin wrapped in tanned flesh. Beholders in the pews enamored. Their silence a round of applause. Blinded by desire, they gorged themselves until their cups lay empty and the faucets ran dry. The procession grows larger.
Waves crash against graveyards.
A figure stands on the shore, her beauty without witness. False hope in the sky tortures her with memories of green. A cold flame amidst the gray sky. A lighthouse looking out onto barren waters. The ghosts march past her into the water. Constant. None look back as they disappear beneath the surface. She waits. There are no ships to crash into the shore.
We are all born as ghosts.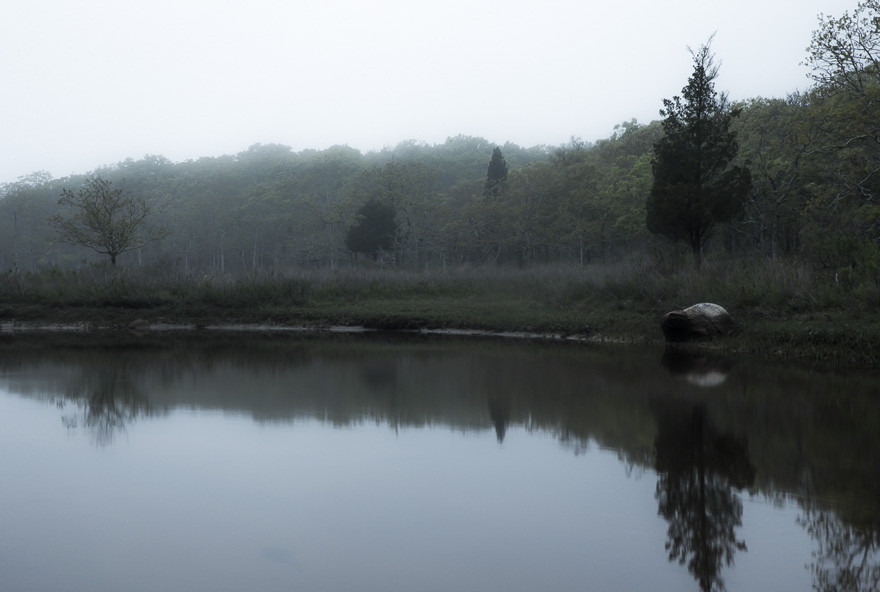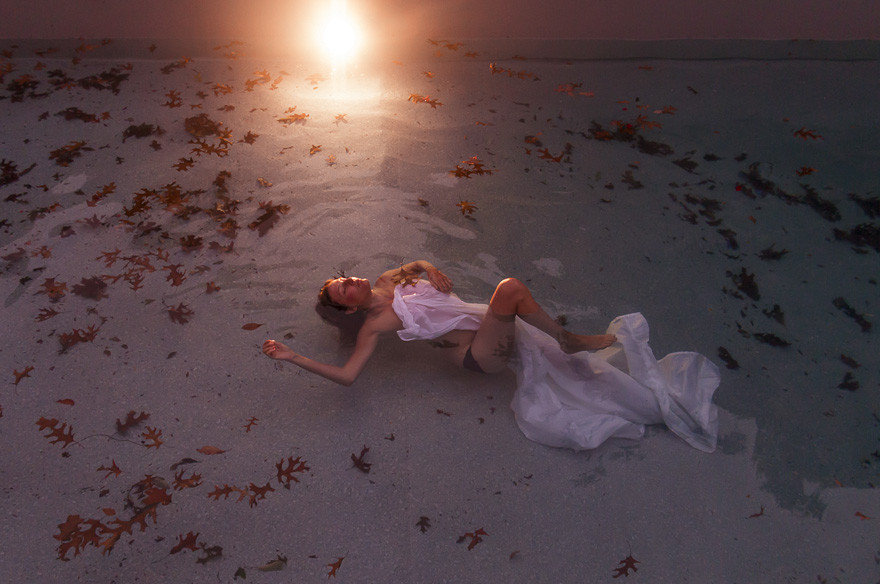 VI. WHITE POLYESTER DRESS WORN AS COAT by MAURIE & EVE, BLACK PEAU DOUCE BIKINI BOTTOM by ERES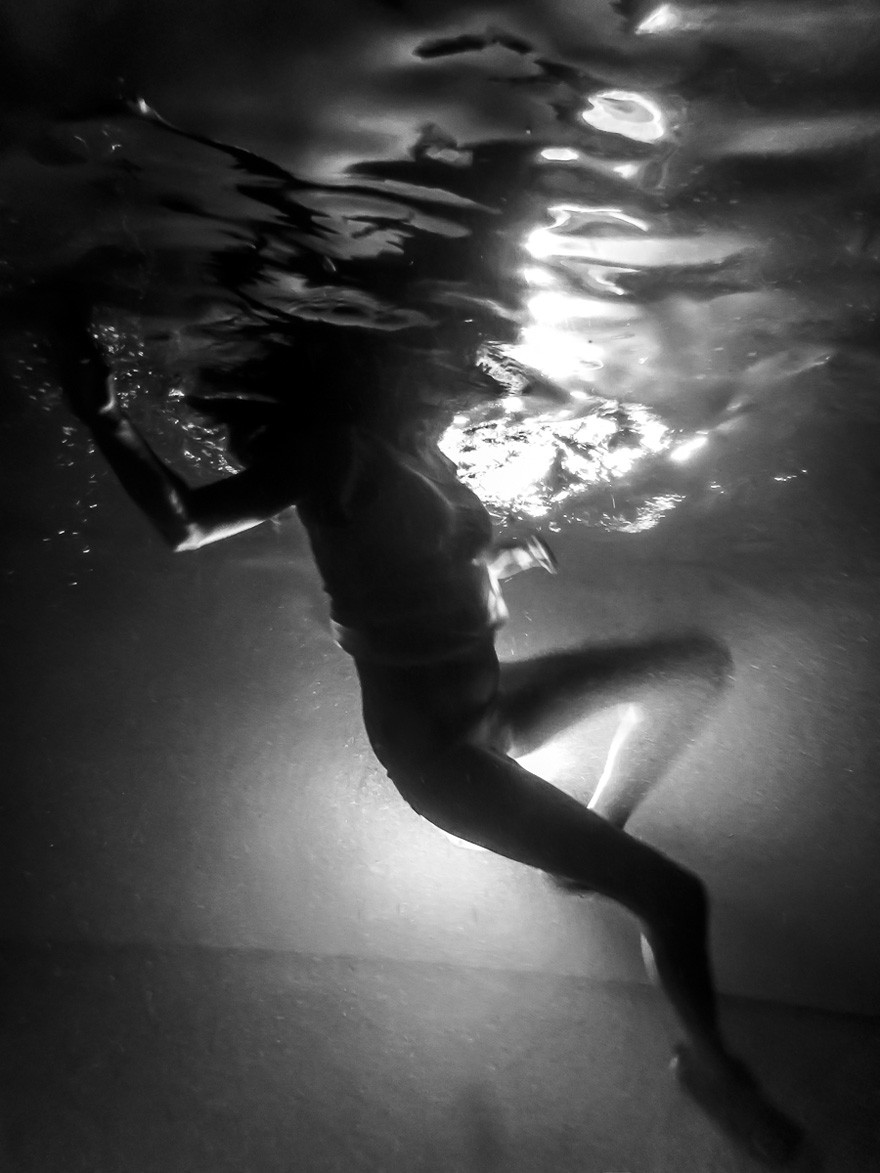 V. WHITE POLYESTER DRESS WORN AS COAT by MAURIE & EVE, BLACK PEAU DOUCE BIKINI BOTTOM by ERES

Photographer /
LANE CODER

Style / LEXY BOIRADO VALIENTE
Model /
BRIDGET HALL
Photo Assistant /  TREY BADAMI
Digital Tech / KEITH AT SHINE DIGITAL
Make up / ALEXANDRA MASSEY
Hair / NATE ROSENKRANZ