It's February 2012 and I have been married for a little over a year. I'm in Paris. It's the night after a stormy Valentine's Day 2012. A lot has occurred. We came back from Berlin on Valentine's Day to return to our little apartment and I'm clutching a box of chocolates with a note from a German actor I will come to know very, very well. I'm happy the storm has passed. It hasn't, really, but I'm happy for that moment.
It all happens at the Centre Pompidou, live, streaming for people to watch from their bedrooms. I will be pimped by the German actor and I will marry him. And then I'll die. All this will be very real to me as I walk wordlessly through the Centre, acting out these little scenarios, as I snap pictures along the way. I'm not an actress, I'm a writer, but I'm married to a director who chucks me into his images, mostly with the German actor whom I come to love. Udo Kier. He calls me Blanche nearly every day. Blaaaaanch… he elongates with his unmistakable accent. This is only one portion of Guy Maddin's "Spiritismes" or "Séances," which will become the feature film "The Forbidden Room" (co-directed by Evan Johnson). I die in the movie, in quick scene, after kissing Mr. Kier. Guy adds fire so I'm good and burned and deader than dead. He sends me frame grabs of me dead by fire. I don't think anyone knows a swan has killed me too but it all will make visual sense in the feature film. It's one piece of a set of climaxes. That makes sense every day.
Back in Paris, 2012, I co-write three of the films, I shoot some footage, I have dinner with Udo almost every night, I talk to actors. I look at actors. All of them fascinate me and I take pictures. Udo, Charlotte Rampling, Slimane Dazi, Adèle Haenel, Ariane Labed, Jacques Nolot, Geraldine Chaplin, Christophe Paou, Maria de Medeiros, Victoire Du Bois, Mathieu Amalric and more and more… they come walking into frames and it's all this dreamy haze now. A beautiful dream but sometimes a stressful dream. We go to a lot of movies on our time off which now co-mingle with the memory, the most vivid being "The Fugitive Kind" – Marlon Brando stalking around all feral and snake-skinned, igniting Anna Magnani and the south as the husband upstairs sweats and frets to what could be conceived as a paranoid fever dream. Joanne Woodward has runny black eye makeup and looks so sexy it's almost surreal. She also looks near dead. Back in the little Paris studio apartment, and on the set, it's make believe and real life colliding into each other and emotionally, this is not easy. I take photographs because these people are too interesting to not take photographs of. Guy works incredibly hard. He shoots what is then 17 lost, aborted and unrealized films. Seventeen films, one a day, for seventeen days straight. This is just one part of the project. The rest he shoots in Montreal and elsewhere. I go off to Los Angeles.
It's now 2015. October. I've been married for almost five years. The movie is done. It wasn't going to be a movie but now it's a movie and Guy has put so much time into it. Udo is in Palm Springs. Guy is showing the movie. My real life and my movie wedding dresses hang in the closet. I'm looking at the pictures I took on set. I'm wondering where that note from Udo is. I left it in a camera case I kept with me on set. Instead I find a note from a month later, from Udo, after we've left Paris and returned to Winnipeg: "Don't lose your mind. Did you find where my coat is? You love that coat." I did find that coat. Guy found the movie.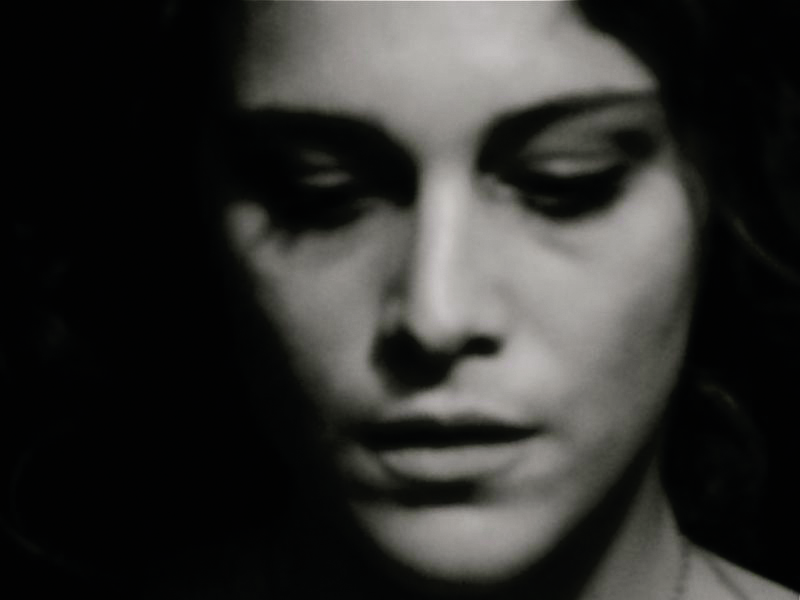 Ariane Labed
Adèle Haenel