Perhaps I've forgotten to be myself,
I have loved like the ocean hungry
All I sense is rage in you
and me, driven like the black sky.
Your breath like live flowers,
live flesh.

All these people: a flood of colors,
kaleidoscopic dreams.
I do not want to walk here in tomorrows,
plastic shoes and crystalline smiles
with laid-out music.
I am paralyzed with fears that say things
while I am sleeping.
Burgundy pink lights to magnify my skin,
clothes feel like strangeness,
memories to be discarded like time pressed. 
So much has excited my body,
bathed in opium reflections,
sedated into starry madness.
How long does it take to get to heaven?
And to color you red from within?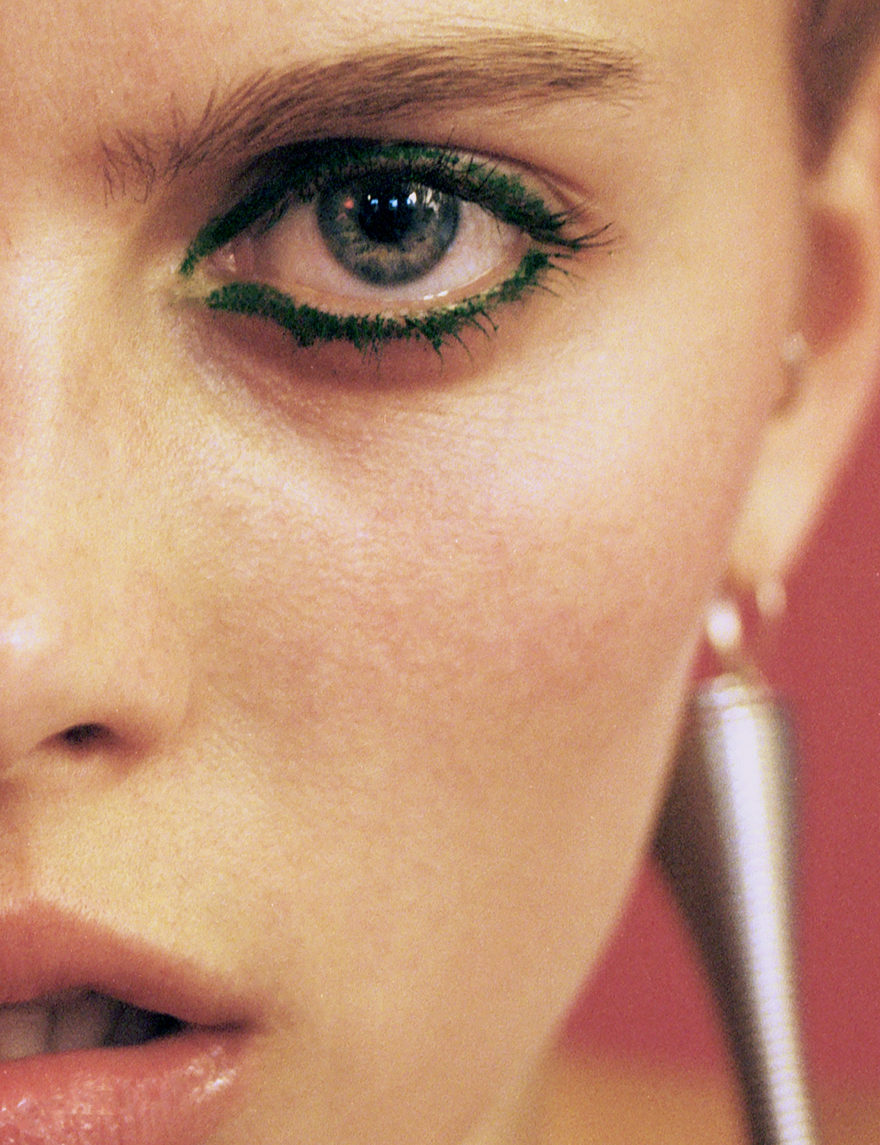 Shoulder pieces by Ali Ekmekci and earrings by Olivia Bradley.
White corset and earrings by Sophia Mingoia, latex suspender tights by Kim West , glove by Olivia Bradley , and shoes by Toga Pulla.
Checked trousers, sheer nude dress and boots by Toga, gloves and puffed shoulder piece by Olivia Bradley.
shirt and pink jacket by Sophia Mingioia and jumpsuit by Harry XU.
Illusion dress by Roberts Wood, white trousers by Sophia Mingoia and shoes by Toga Pulla.
Color You Red From Within | Team Credits
Photographer: Charlie Gates
Art Director: Anna Grun
Stylist: Rubina Vita Marchiori
Hair: Danilo Brandimarte using Bumbe & Bumble
Makeup: Philippe Miletto
Model: Rebekka Sandok @ Premier London